THE NEW ALBUM BY HELLO KELLY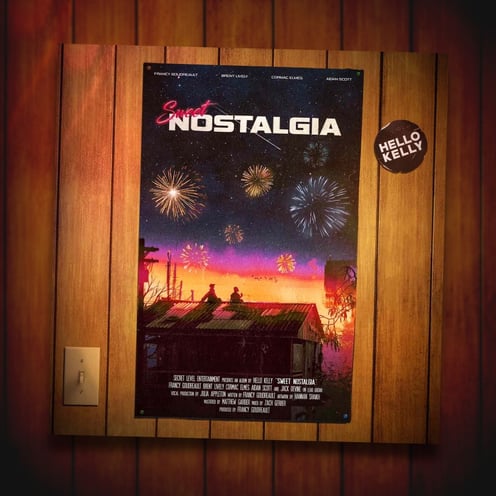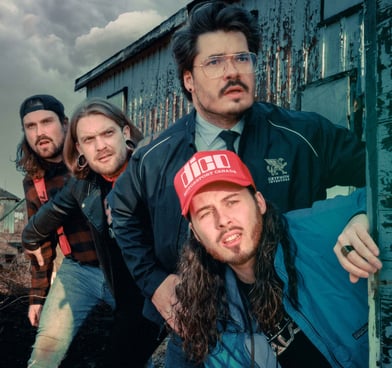 London band Hello Kelly reinvents nostalgia-rock with new album.
In 2004, Hello Kelly burst onto Ontario's post-emo rock scene with a bold new sound.
Now, Hello Kelly has emerged from a 10 year hiatus to wow us again with "Sweet Nostalgia." A power punch of sweet, sugary hooks, swirling synths, and barefaced, brazen rock, the new album celebrates influences like Van Halen, Sum41, and Fountains of Wayne.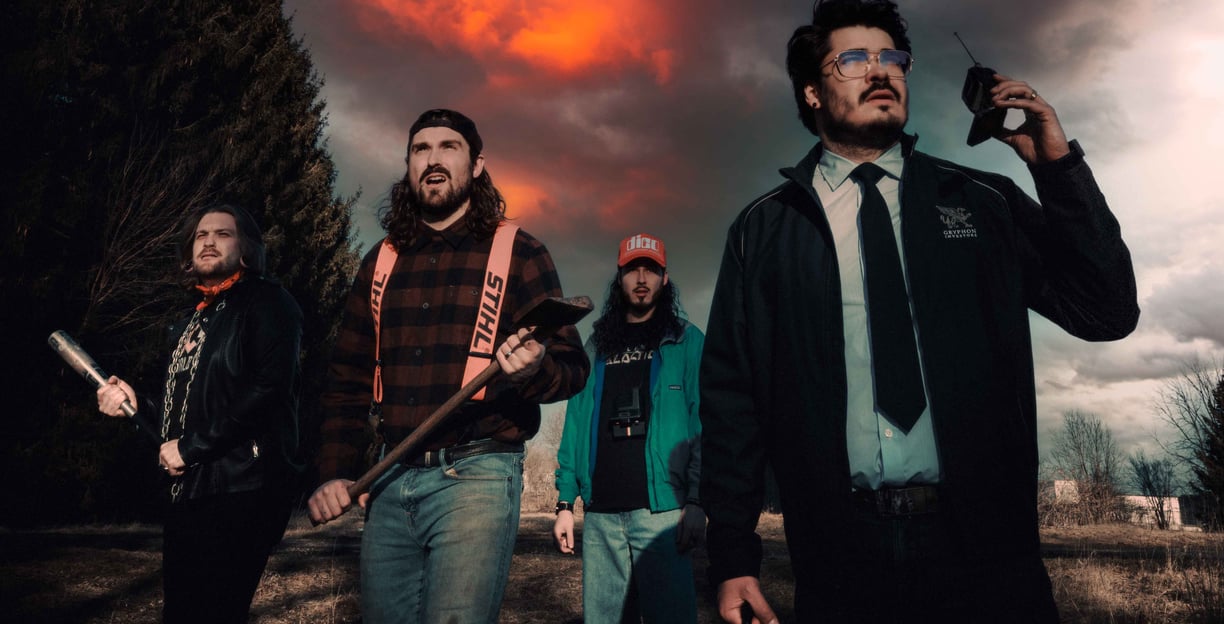 Nostalgia-Rock, Pop-Rock, Alternative
The Band Camino, Ben Rector, Simple Plan, Seaway, Weezer, Fountains of Wayne, The Midnight
Kids of the 80's and 90's are hereby invited on a candy-coated exploration of their existential angst. Synthy, smirky rock band Hello Kelly has emerged from hibernation to present us with "Sweet Nostalgia." Mixed by Zach Gerber (Walk Off the Earth), the new album is a fun, frenzied and heartfelt look at the restlessness of modern life.
"Sweet Nostalgia is about digging through the past to remember who we are," says frontman François "Francy" Goudreault. "It's about living in the 'good old days' right now." In 2004, Goudreault formed Hello Kelly as a way to subvert his lifelong stutter. When singing, Francy can say whatever he wants.
The band went on to release three records on 7Spin Music (SonyBMG), playing with Switchfoot, Relient K, and more. Now independent, Hello Kelly has returned from hiatus with their best work yet. Self-produced by Goudreault, Sweet Nostalgia pays homage to the band's kaleidoscope of influences: The Band Camino, Van Halen, All American Rejects, Our Lady Peace, Sum 41, and Fountains of Wayne, to name a few.
Joining Goudreault are drummer Brent Lively, bassist Cormac Elmes, and keyboardist Aidan Scott. Fans can find the band hitting stages big and small across Ontario this Summer and Fall.
"AN APPEAL THAT SPANS GENERATIONS."
"Hello Kelly is hyper-focused and ready to make this next chapter the most thrilling yet."
Sam Reed, IndieBandGuru.com
"LYRICAL MAGIC! Insanely catchy songs."
Music videos directed by Chris Evans (Jonas Brothers, Brando) and Ben Knechtel (Alessia Cara, Scott Kelman, Carly Rae Jepsen)

Awarded the "Converting Awareness into Action" award by the Stuttering Foundation in 2012

Shared the stage with rock mainstays Relient K, Switchfoot, Skillet and many more.

Worked with Grammy winners Brandon Perdue, Juno winner Siegfried Meier

Singles "Fall Over Me" and "10 Good Reasons" reached Top 30 in Billboard's CHR chart (2008)
The band's cult-hit Hey Elizabeth (Paper Bag Princess) is based on children's book by Robert Munsch

"Kelly" is the fan, each song is a message to the Kelly's out there.

Frontman Francy Goudreault has had a strong stutter & speech diability since childhood. When singing, he can say whatever he wants.

At the outset of the new project, the band was told to cut back on the guitars. They leaned in harder instead!

COVID changed the band's plans to emerge from hiatus in 2020.

Nostalgia has a good side and a dangerous side. Ask them about it.

The band geeks out over Marvel movies, video games, and anything 80's & 90's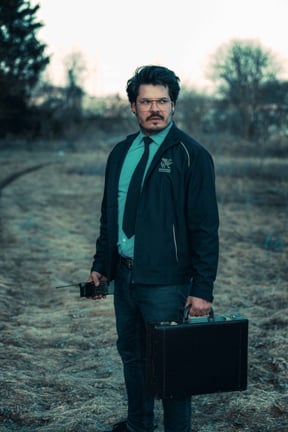 FRANCY // VOCALS & GUITARS
Seasoned frontman, Super Nintendo expert, and movie buff, François "Francy" Goudreault spearheaded this band years ago. His Francophone parents toured Northern Ontario in cover bands while he was still a baby.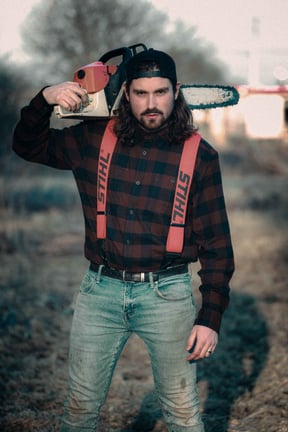 Brent is the drummer every band wishes they had. Off the kit, he's sensitive and optimistic. But with drumsticks in hand, Brent Lively keeps this band crackling with energy. He recently bought land near Grand Bend.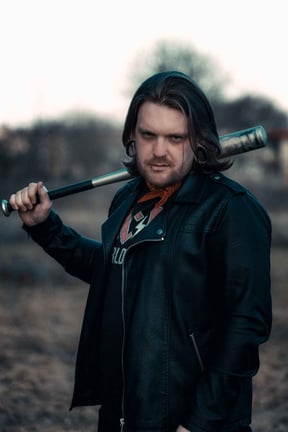 Don't let his tough & stormy exterior fool you. Cormac Elmes has a heart of pure gold. Coming from a metal & hardcore background, he keeps this band from getting too soft. If you notice an accent it's because he's from the UK.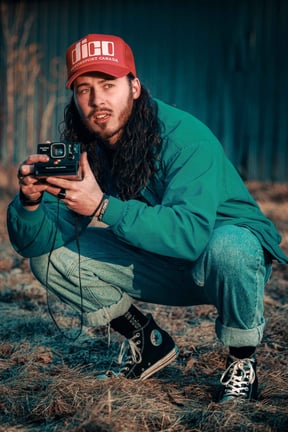 Meet Aidan, our resident mad scientist. From nostalgic pianos to ear-tingling synths and everything in between, Aidan Scott has the imagination and raw talent to make it happen. His style is made up of mostly thrift shopping.
Stage Plot (Coming soon)
Input List (Coming soon)
(Feel free to use these snappy one-liners to describe the band.)
If Nickelodeon cartoons wandered into the upside down, this is what you'd get.
The Ninja Turtles of pop-rock.
We're living in the good old days.
Get ready for a lot of songs about existential dread and pizza.
Taking nostalgia-rock to its logical extreme.
Bright and glammy, with a twist of dread.
Serving up frenzied pop-rock nerddom that fans can dance to while they cry.
© SECRET LEVEL ENTERTAINMENT 2022